After booking a Photo Session the first question I often here from my client is "Do you have any suggestions on what we should wear?" Whether its senior portraits, engagement photos, family photos, or child portraits it's the question of "What to wear?" that seems to bother us all. Well, after photographing hundreds of different people I have a couple of suggestions that will hopefully make your process of deciding "what to wear" a whole lot easier....
Pick a Color scheme
When trying to decide on what colors to wear, think of where you plan to hang the portraits in your home and what colors are in that room. For some people, it doesn't make a difference. But for others, if they plan to hang the prints in their family room that is painted red and black and you plan to wear orange and brown, it won't work very well. If you need help on deciding on a color scheme check out the website www.design-seeds.com. The artist finds pretty pictures and pics a color palette out of those images that you may not otherwise notice, like the following example:
Select one Focal Piece
If you have a color palette in mind, or even if you don't… shop around until you find one patterned piece that you love. It can be a little girls floral dress or a boys plaid shirt, but if you find one central piece, it helps to plan everything else around that.
Pick 3
It's a good idea to pick 3 colors to work with as your main colors, then consider grays, whites, blacks, or browns as additives. Not necessarily all of them together, but one or two that will work with the 3 colors you chose.
Layers & Accessories
Cardigan, necklace, headband, scarf, button up shirt, tights, hats, ties. Layers and accessories add dimension, fun, texture and therefore richness to an overall look. Once, you have your clothing picked out, start throwing in accessories to see what works. For example, two girls don't both have to have the same yellow headband, one can have it in yellow and the other in blue to spread out the colors. Or, two boys can both have undershirts to add layer but one could be in a button up and the other in a polo.
Mom's, don't give yourself the leftovers
Most moms are used to doing things for others before themselves which is great…but don't be that way when it comes to choosing clothes for portraits. Don't just grab something that matches the color scheme and only looks "ok" on you. You need to feel AWESOME! If anything, pick something that looks fabulous on you and then plan around that!
Split up the colors
Split up the colors. Don't put all the same color on the people that are close in age. Also throw in some color at the bottom of the picture as well. Do this with shoes, skirts, and pants. Check out the follow five pictures for a great example.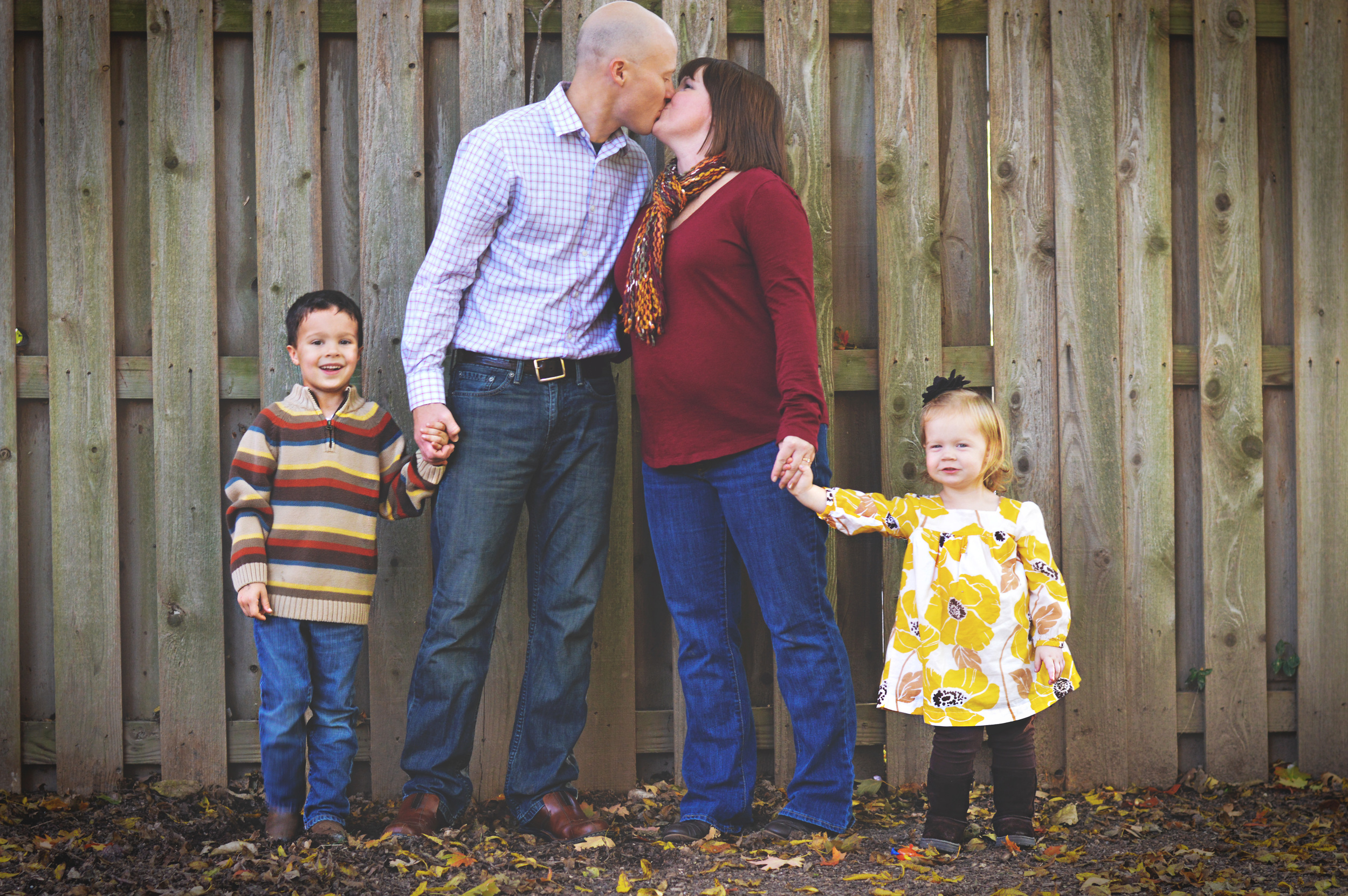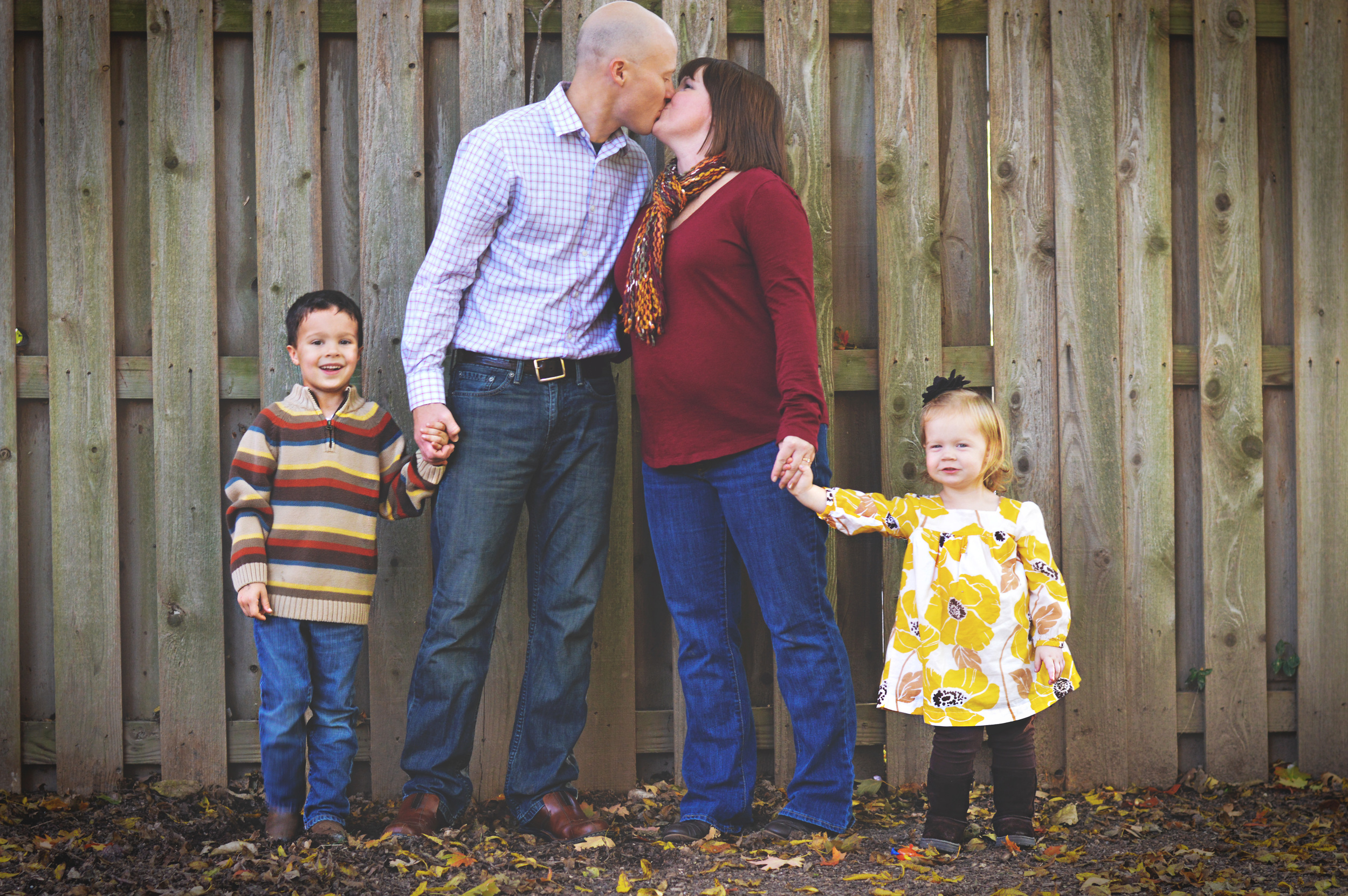 Lay it on the floor
Once you've gathered items in the colors you've picked, try to find a spot in your home that you can lay it all out and look at it from afar, maybe even snap a picture of it so you can see it from a different perspective.
Plan ahead
I suggest starting to plan your outfits when you book your session (hopefully a few weeks before it takes place).