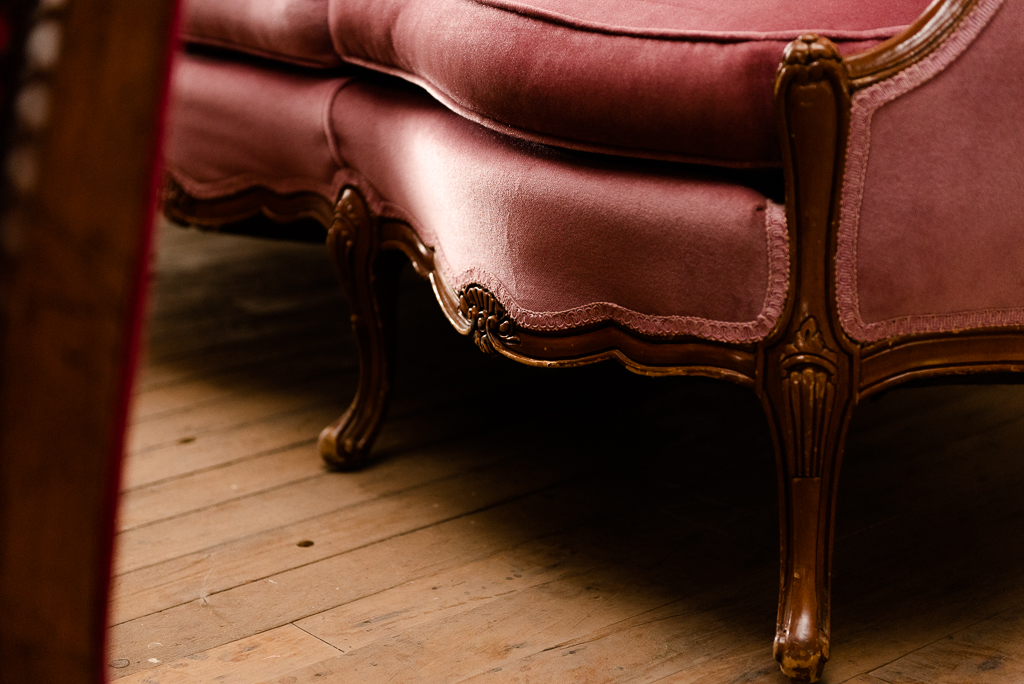 Details Create the Big Picture.
We've all seen them. Heck, we've pinned 1,349,321 similar pictures to our own Pinterest "wedding board." I'm talking about detail shots. Your rings placed so perfectly on your white veil. Your glittery shoes sitting on that perfect table that makes their reflection pop. A close-up of the grooms hands trying to tie his bow tie ever so perfectly. You and your bridesmaids toasting those champaign glasses with those perfectly done nails. They are what make a wedding gallery complete. Without images like these any our wedding gallery, something feels like its missing.
These magazine worthy weddings aren't just thrown together last minute. They are thought out carefully, strategized over, and planned. But hey… some of us don't always LOVE planning all the details. In fact, we find it overwhelming. That's why I went to Brittney at Spruce Rentals in Peoria, IL. I first saw her on Instagram posting all of these swoon-worthy photos of her inventory. Ya'll… if you need some beauty in your life… FOLLOW HER! So, I contacted her to see if I could meet her, interview her and take some photos of her BEAUTIFUL stuff for my brides!
You guys, not only is she the sweetest lady on the planet. This lady is a magician. She can see & cast a vision for those who need help and then executes it to perfection all while matching that couples vibe PERFECTLY. She is currently located in a temporary location at the Mill in the Peoria Warehouse District while they are still searching for their forever home. But she serves brides ALL over the Central Illinois area.
Her shop is FILLED with decor of ALL styles, big and small. Couches, Tables, Dressers, Centerpieces, Pillows, Candles, Vases, Typewriters, Chandeliers, Chairs, Chalkboards, Table numbers and the coolest arbors you've ever seen! Bohemian, rustic, classic, timeless… she has everything!!! Literally, as I was walking through I was like, "I want this for my house, and this for my house…" hahahaha!
Now, before you go assuming things like, "Isn't it cheaper to just drive around to all the targets all over Central Illinois and buy them myself?" Hear me out. This is not necessarily the case. Trust me, I'm a penny-pincher myself. Spending money physically hurts me, lol. But I do believe that money spent in the right place, is okay!
Things to Consider
Transportation & Set-up (woot, woot)! Girl, your wedding day is going to be so busy and so eventful. Let's not add the stress of worrying about how things are going to be transported, who will bring them, who's going to set up, who's going to take down, etc. Let the pro's take care of that for you! You only get one wedding day…. you AND your family should ENJOY IT!

Vision. Setting up a table is a true art. It really is. Not ALL of us can be Joanna Gaines, am I right? Trust these professionals to decorate your venue in the PERFECT way that matches who you two are as a couple all while staying in your budget.

"The Regret"- This is what I call that phase after the wedding when you thought it was a really good idea to just buy all 75 centerpieces, signs, and backdrops instead of renting it and now you don't know what to do with any of the stuff even though you have posted it to every "Buy and Sell" site that Facebook has to offer as well as craigslist and eBay and you still have all these boxes of wedding stuff taking over your house. Don't do this to yourself. Instead just hire Spruce Rentals, have them deliver, set up, take down, and return so YOU can spend ALL your time enjoying your hubby!
So I encourage all you DIY brides out there to explore ALL options BEFORE officially deciding to DIY. And for all you other brides who don't feel DIY-inclined… make sure you chat with Brittney at Spruce Rentals. I'm confident you will find just what you're looking for for your wedding day!
MONEY-SAVING TIPS:
Focus on "Picture Points"- When deciding what to rent and what to save on consider what I call "picture points." The Ceremony Stage, The head table, The Cake table, right behind the first dance floor, etc.

Instead of doing an extravagant centerpiece on EVERY table, do simple ones on every third table as "fillers."

Go Timeless- For timeless looks. Focus on neutrals, and simplicity.
Enjoy these pics from Spruce Rentals!